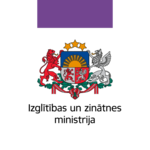 European Regional Development Fund Operational Program "Entrepreneurship and Innovation", sub-activity 2.1.1.3.2. "Improvement of information technology infrastructure and information systems for scientific activities".
The project "Establishment of uniform national level Latvian academic network for scientific activities" (Agreement No. 2010/0239/2DP/2.1.1.3.2./10/IPIA/VIAA/001) (project) is implemented by Ministry of Education and Science in cooperation with scientific institutions – project cooperation partners.
The Institute of Solid State Physics, University of Latvia participates in the project as the project cooperation partner.
Duration of project implementation is from January 1, 2010 till December 15, 2015.
Total funding of the project is 15 102 877,90 EURO, including the funding of European Regional Development Fund in the amount of 14 960 590,72 EURO and funding from the state's budget in the amount of 142 287,18 EURO.
The aim of the project is to develop a next generation data transfer network to ensure research and improve the information systems in the state scientific institutions and higher educational establishments.
Project activities:
Ensuring efficiency and development of scientific ICT (information and communication technology), within which establishment of national level Latvian academic network will be carried out, establishment and equipment of shared data centre, establishment and modernisation of uniform access to foreign academic networks and scientific libraries;
Development of competitiveness in science and research, which involves acquisition of technological means for modernisation of project partners' research infrastructure;
Modernisation of science, research and study process governance and administration by establishing a National scientific activity information system.
The project will result in the establishment of a national level Latvian core academic scientific and research network, which will provide an opportunity to improve current science performance and output, provide researchers with full and effective involvement in European and global science, and ensure the exploitation of full potential of the relevant sector.