Project title: Aluminium recycling for hydrogen production - from waste through hydrogen energy to alumina - AliCE-WHy (Aluminium in a circular economy - from waste to hydrogen energy to alumina "- AliCE-WHy)
Project number: EEA-RESEARCH-92
Implementation period: 1.05.21 - 30.04.2024
Allocated Funding: EUR 800,000
Co-financing: EUR 120,000
CFI Financing: EUR 245,000
Aim of the project: The aim of AliCE -WHy is to create a technological solution for the recycling of aluminium waste, increasing the efficiency of recycling, the end result of hydrogen for energy use and the production of further low-emission alumina products.
Expected results:

Waste aluminium treatment methodology for its use in hydrogen production
Prototype for electricity generation from Aluminium scrap.
Methodologies for further processing of reaction products generated in the prototype The evaluation of the obtained technology has been approbated with the socio-economic evaluation in the context of Icelandic and Baltic aluminium waste recycling.
Developed methodology for aluminium waste treatment
A prototype for electricity generation from aluminium scrap has been developed
Developed methodology for obtaining alumina in processing
A socio-economic assessment of the developed technology has been prepared

Partners:
Contact person: Ainārs Knoks ainars.knoks@cfi.lu.lv
Project manager: Dr. Phys. Jānis Kleperis, Institute of Solid State Physics, University of Latvia
Active links: https://eegrants.lv/ and https://eeagrants.org/
Title of the program: "The project is co-financed by the European Economic Area financial instruments for 2014-2021"
Project goal:
The main idea of AliCE-Why is to tackle aluminium (Al) recycling for clean energy production. Al demand is evermore increasing as well as energy production, but recycling possibilities are relatively scarce in small country or remote location context. In addition, transportation of current waste Al requires additional costs and does not generate jobs and revenue on unused resources that are exported. Thus, a local cyclic process for recycling should be developed. Main goal of this project is to develop technology and prototype for power generation form waste Al through production of hydrogen and further recycle by-product Al hydroxide.

Fig. 1. Process diagram.
Project summary:
Currently, waste management and energy production are recognized as essential field for world sustainability assurance. Aluminium (Al) is a very important strategic material in Europe with wide variety of application areas. Unfortunately, this invokes huge amount of waste Al generation. Despite that part of waste Al is recycled, there are plenty of landfilled Al, which pollutes environment. Therefore, during this project, we will initiate scientific and engineering activities revealing innovative ways for waste Al application on electricity generation using hydrogen produced after waste Al-water reaction.
Obtained reaction by-product can be further recycled back to Al via carbon free electrolysis. Also, by-product can be used as a precursor for other valuable materials production. All the mentioned processes will be realized as a prototype.
The project will involve: investigation of the waste Al treatment for hydrogen production (Lithuanian Energy Institute); analysis of generated hydrogen gas purity (Institute of Solid State Physics University of Latvia (ISSP)); recycling of produced reaction by-product to Al and/or other useful materials (Innovation Center Iceland); evaluation of techno-economic and environmental impact of proposed process on Iceland and Baltics (University of Iceland), prototype design (coordinated by Latvian team). The project Consortium consists of four partners with main tasks mentioned above, which will ensure close cooperation and successful project realization.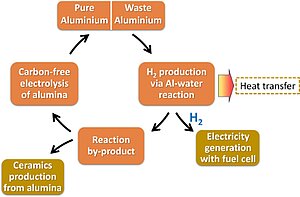 Fig. 2. Concept of the Alice-Why project
Keywords: waste-to-resource, hydrogen, circle economy, aluminium recycling.